I am interested in the ethics surrounding museum collections. This project is about the staging of the Parthenon sculptures in the British Museum and the politics of their removal from the Acropolis site in Athens.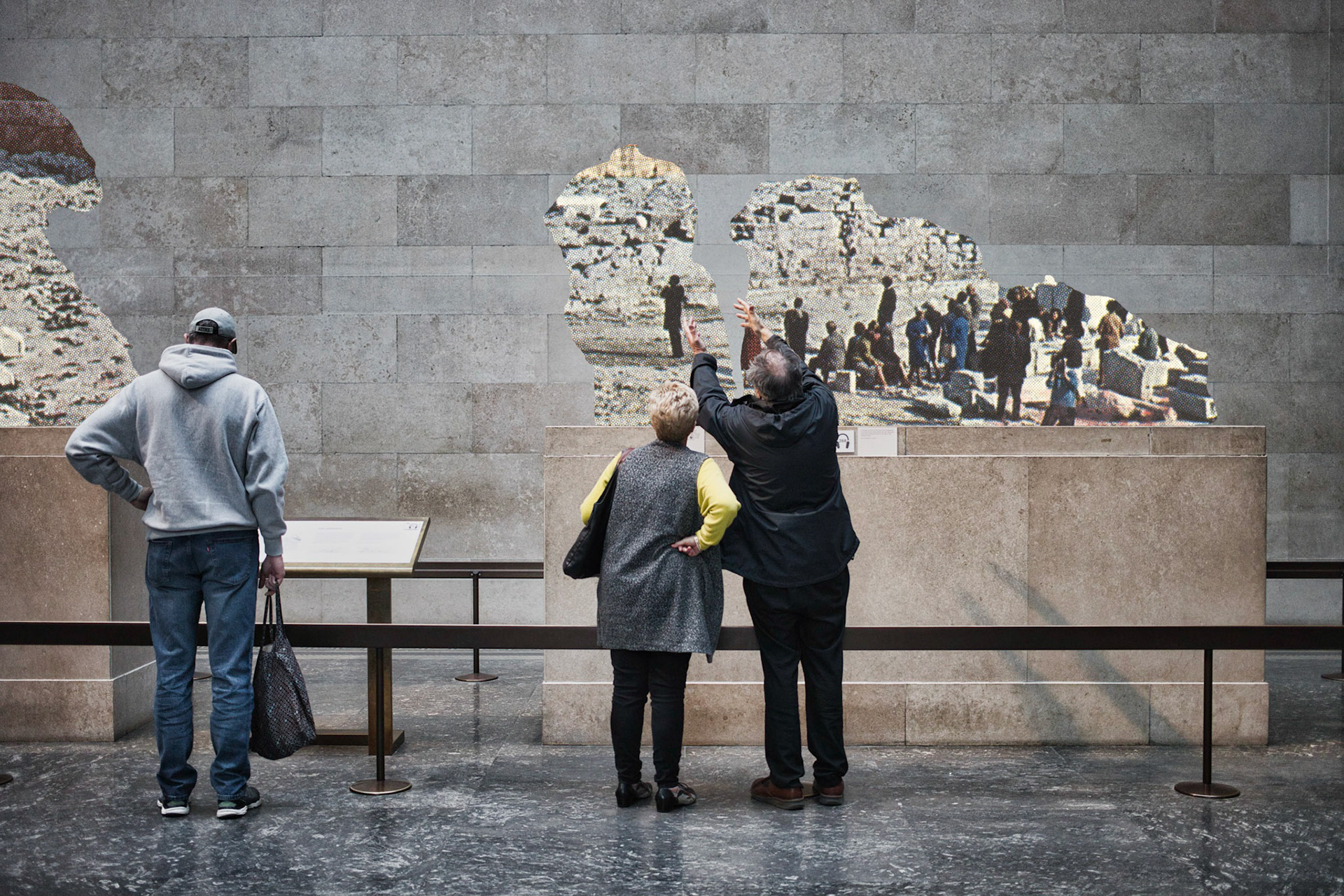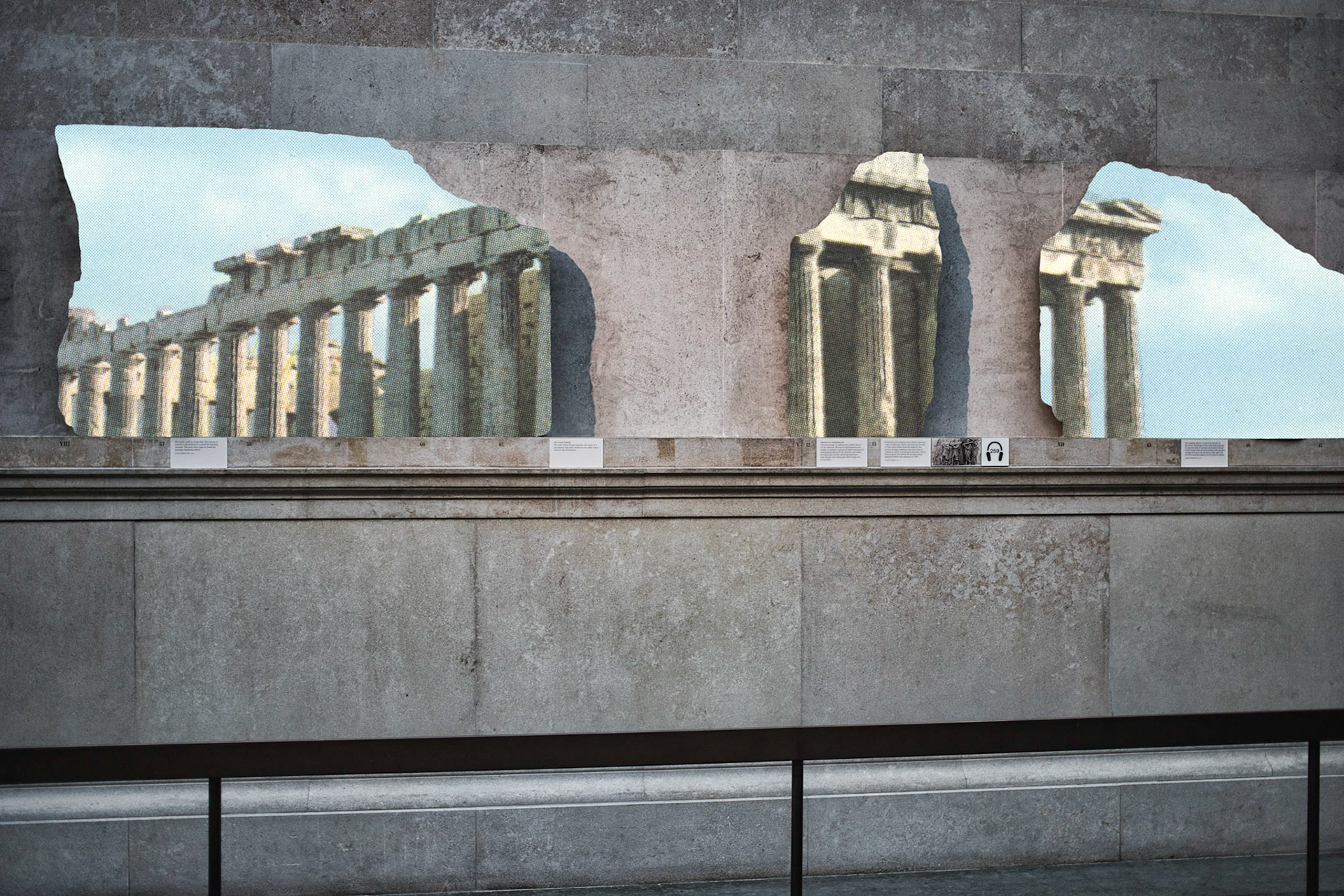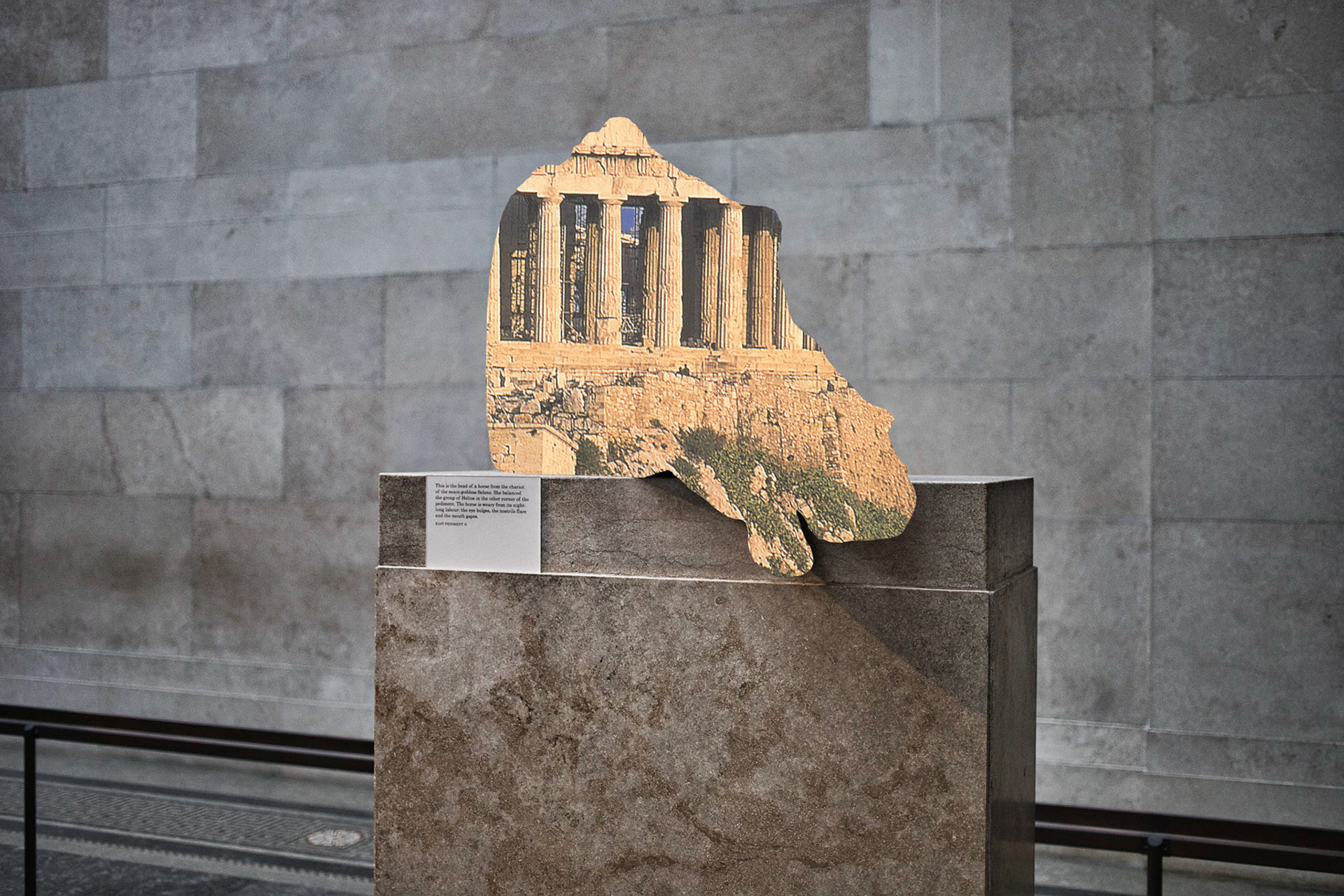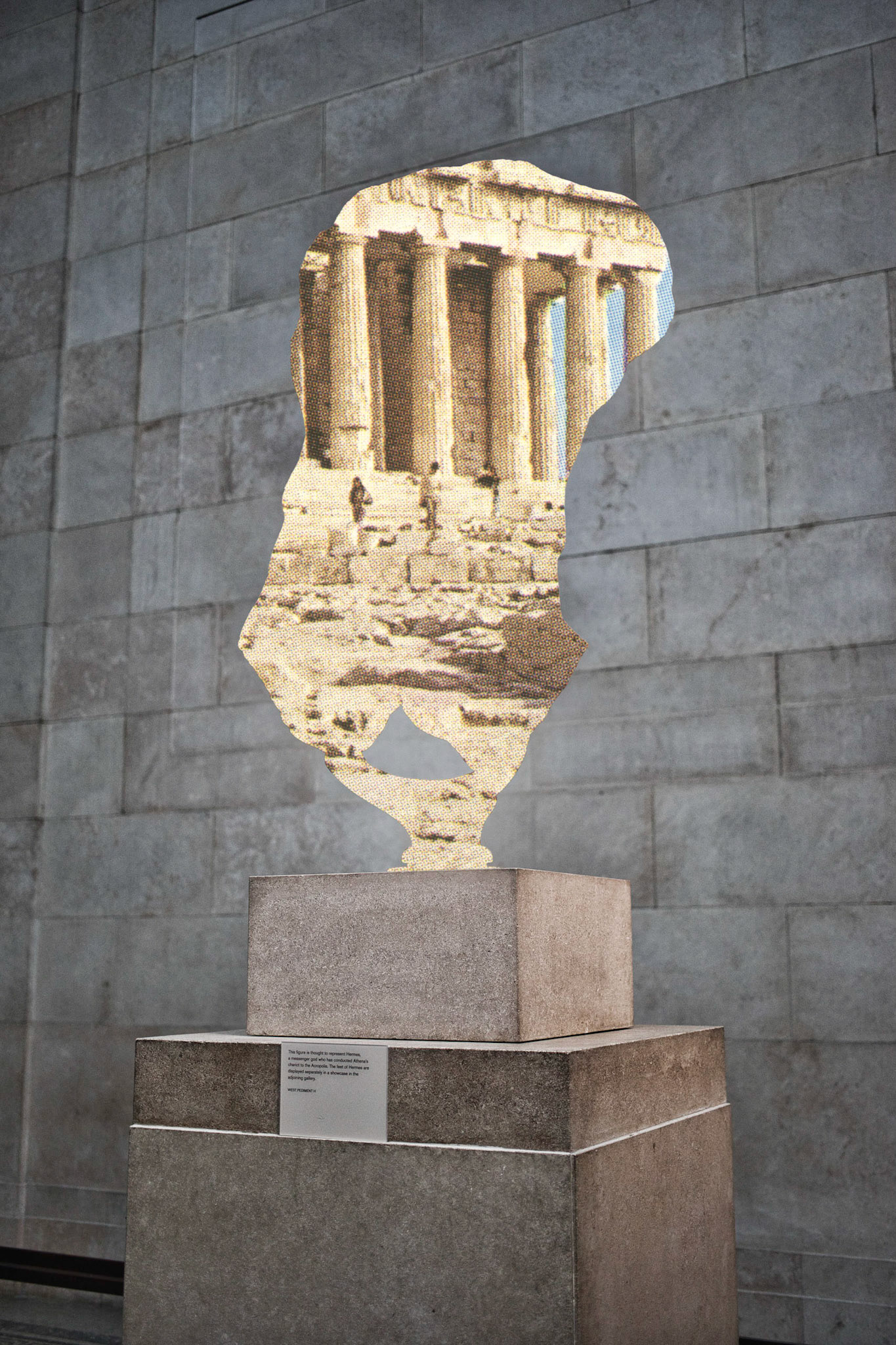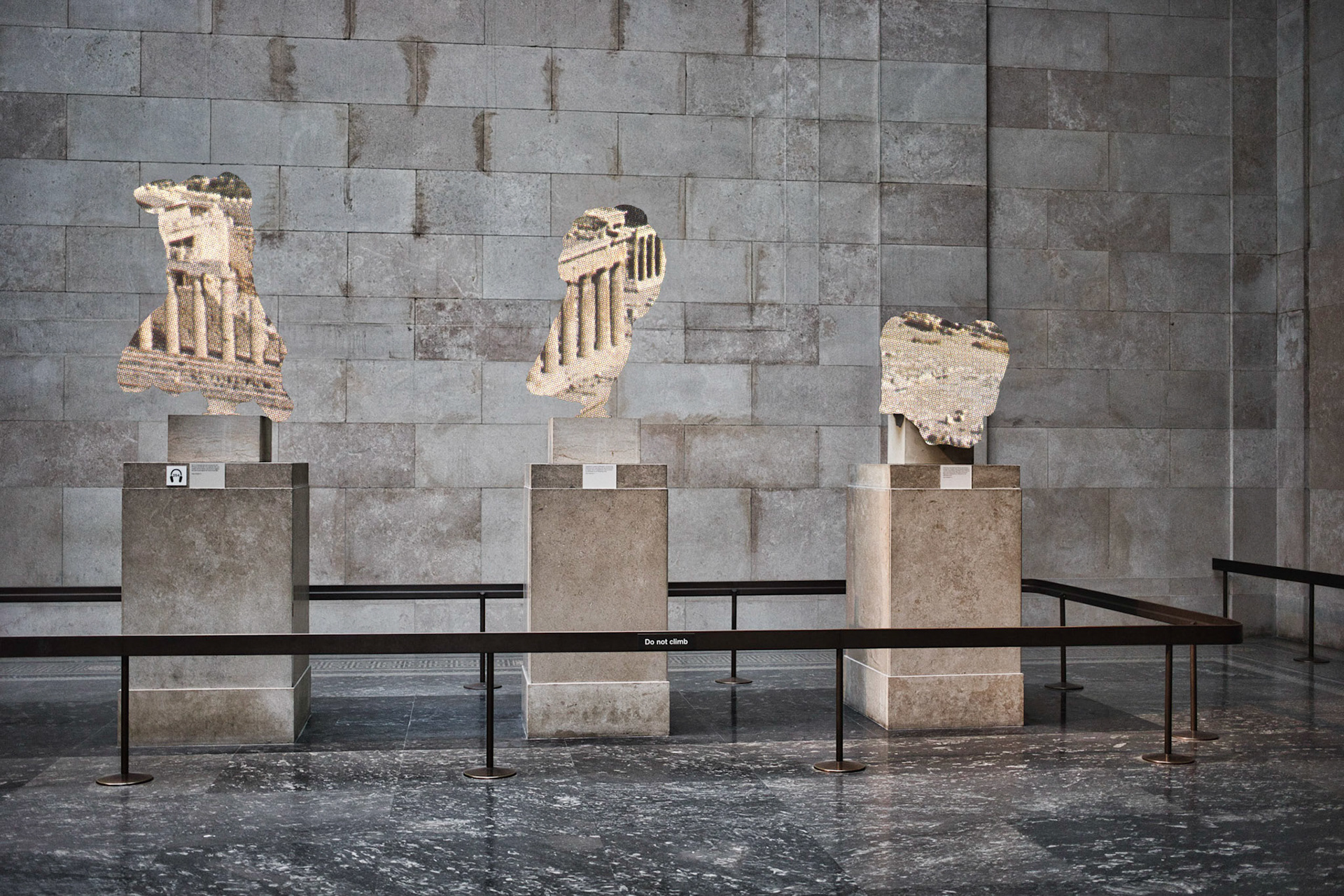 A Creative Act
 was exhibited at the 
University of Westminster
 in March 2019. These images were exhibited alongside quotes from spokespeople on both sides of the Parthenon marbles repatriation debate; the late writer Christopher Hitchens, and British Museum director Hartwig Fischer. The title of the project is taken from Fischer's comments in an interview for Greek newspaper
Ta Nea
in January 2019.